This is a great selection of multi-function control panels attached wirelessly (no cables) to all types of replaceable
mix-n-match sensor units. There are simple all-in-one controller/displays that can throw a display image on to the wall
or the ceiling for night or day time convenient viewing at a glance.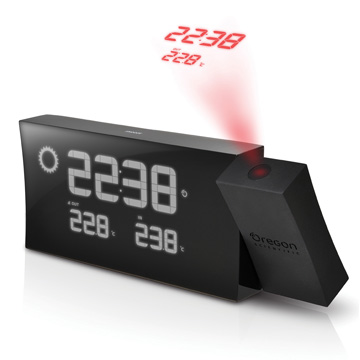 There are units that can tell you, at a glance, what the temperature of your swimming pool is right now. There are units that can suggest whether to water the garden or not. There are even units that can tell you what the UV Index is right now and so time to put another coat of sun-protection lotion on the kids.

For the larger control panels various sensors can be purchased later and attached as the budget allows (one extra bit each birthday or Christmas):
There are remote sensing units that can be interrogated by Smartphone
(which then displays what is on the display screen on to the phone screen) - for beekeepers perhaps?